LARQ Bottle PureVis™ in Granite White Color
Details
*This product is currently out of stock.
You can place a back order for this item.
Estimated ETA of stocks is 3rd December 2021.
Once the stocks is in, your order will be sent out immediately. 
Cancellation not allowed upon confirmation of order.
The LARQ Bottle is the world's first self-cleaning water bottle and water
purification system. It uses UV-C LED light to eliminate up to 99.9999% of bio-contaminants from your water and bottle.
Benefits:
 1) Digital Purification
Powerful PureVis™ UV-C LED technology activates at the touch of a button and every 2 hours to eliminate harmful bacteria and viruses.
Pure water in 60 seconds!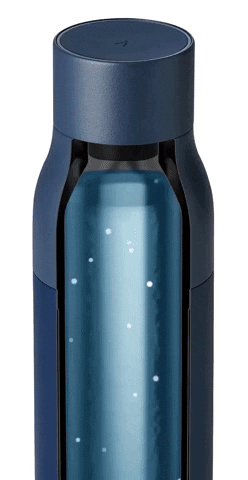 2) Keep Your Drinks Cool or Warm
Double-wall vacuum insulation keeps your water cold for 24 hours and hot for 12.
3) Smarter, cleaner, better
>10,000x more hygienic than regular reusable bottles.
4)  Mercury free
5) BPA and plastic free
6) Long lasting (>100dk cycles)
7) No replacement filters needed
8) Long last battery (1 month)
How To Use:
Specifications:
| | |
| --- | --- |
| Volume: | 17 oz (500ml)  / 25 oz (750ml)  |
| Weight: | 13.5 oz / 17 oz  |
| Height: | 9.6" / 10.4"  |
| Diameter: | 2.7" / 3"  |
| Technology: | PureVis™ |
| Charge Time:  | 1 Hour  |
| Run Time: | Up to a month  |
| Build: | Double wall (up to 24 hour cold)  |
SHIP OUT TIME: FAST